Zero! BBS 24h/d free communication
modem +39-11-6507540 (Turin - Italy)
╚ disponibile una versione italiana di questa pagina.

Copywrong
Cryptography
Anonymity for all
Hacking for the people
Free Access
Build your own BBS
No policies
No cops
Neither laws
Nor masters
ZERO! BBS was born from a genetic mutation of ECN Torino, historic node of the antagonist network ECN (European Counter Network), founded back in 1989 by the memorable nuclei cyberaut 011 it has always been in the forefront of spreading troublesome or censured information. Since the beginning of 1993 the BBS has also been part of the CyberNet computer network (you can find more information about it browsing through the web pages of edizioni ShaKe), fostering the process of morphing the two networks into one single free space in the italian computer network scene.
Issues you can find online include: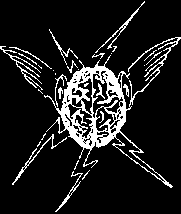 news from the antagonist scene of Turin, as well as the italian and international ones: squats, self-managed social centres, infoshops and projects/collectives of editorial/audio/video/comics production such as Nautilus and Necron
news and updates about the repression against Italian anarchists accused of subversive association and other crimes by the Roman judge Antonio Marini
the ASCII version of CANENERO, weekly journal published on paper by Italian anarchists -- some of which are currently in jail because of the repression
software tools and discussions about privacy and anonimity on the net. See also our pages on Cryptorebels and digital self-defence.
computer conferences: cyberpunk, cryptography, cyberpunk binaries, erotika!, csa_news, gaia.it, drug policies, hivnet, prison, role-playing games
Packet Radio & Free Radio area files : all about wireless digital trasmission and news from Pirate Radio World. See also Free Waves Web page.
performances and descriptions of the psychic attacks of Luther Blissett all over the globe
underground electronic magazines:
the SPUNK Press archive: an immense documentation on anarchist literature down the ages, from classic works by Malatesta and Bakunin to Hakim Bey, Bob Black and the electronic versions of fanzines by collectives from the whole planet
the electronic hypertext version of DIGITAL GUERRILLA, an italian guide to fringe use of computer, modem and computer networks totally self-produced by ZERO! and BITs Against The Empire
the famous TRICKYC: the best guide to the C programming language, for hackers, beginners and advanced, with examples and utilities. Totally free, a monumental work by Barninga Z!
the electronic hypertext version of ZIP! per l'autonomia in rete newsletter
news and updates on the SocietÓ Italiana per lo Studio degli Stati di Coscienza and on the yearbook ALTROVE
The modem of ZERO! is reachable (28800bps, 8N1) at number +39-11-6507540 24 hours a day, 7 days a week.
Phone numbers of other similar BBS scattered throughout Italy can be checked on the cybernet nodelist and the ecn nodelist
---
Go to the Isole nella rete project.
---
November 1997 - ZERO! BBS is run by luc pac & Marta McKenzie
WebArt & Graphics: